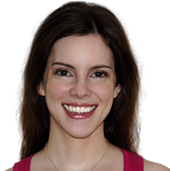 In March of 2010, I went to my first Zumba® class – and I was instantly hooked. Between the atmosphere of the class, the music and the movement, I couldn't think of any time I had more fun – or felt more comfortable – working out. It really was like a party! After a few months, I knew Zumba® was something special that I wanted to be a part of and share with others. By the time I became a Zumba® instructor, 6 short months later in September, 2010, I had a newfound energy and could fit into things I hadn't worn in years.
Now that I've been teaching Zumba® classes for almost 4 years, I still love it! Even if I'm having a completely lousy day, when I see my students and turn on the music, all of the stress just melts away. And I smile when they tell me the same thing happens to them, too. That's what Zumba® is about.
Background
In addition to offering Zumba® classes and master classes to the general public, I conducted private classes for municipalities and educational institutions in the Boston area. My community outreach activities have included volunteering at the Lynn Walk for Families and organizing charity fundraisers such as a Zumbathon® for the Boston Avon Walk for Breast Cancer.
My dance experience includes 20 years of ballet as well as some Jazz & Tap. I am CPR/AED certified and have a B.A. in Psychology from the University of Massachusetts, Lowell. I'm also an ACE Certified Group Fitness Instructor. The American Council on Exercise (ACE) is the largest nonprofit fitness certification, research, education and training organization in the world. This NCCA accredited professional certification enables me to design and teach classes more effectively for all fitness levels while preserving the Zumba® fitness party experience.

To date, I have completed multiple core and specialty Zumba® trainings and events, including:

Basics 1

Basics 2

Zumba Toning
Zumba Gold

Aqua Zumba

Zumba Kids

Zumba Core

Zumba Pro Skills

Convention 2012
I am an active member of the Zumba Instructor Network™ which keeps me up to date on the latest Zumba® music, choreography, and available training. I am licensed to teach the following types of Zumba® Fitness classes: